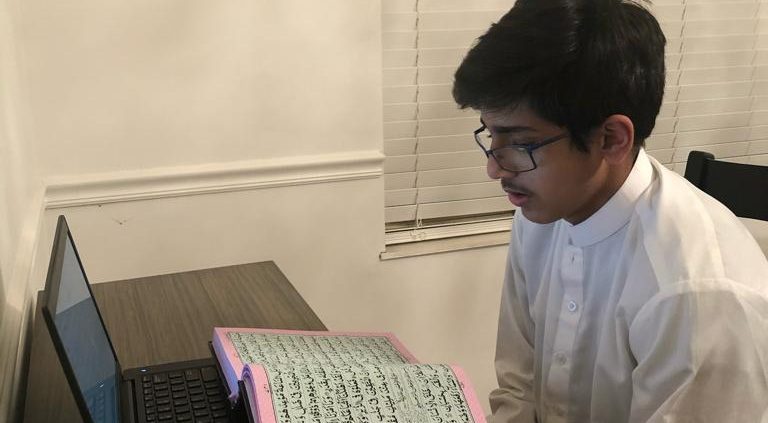 Hifz Program
ICM Learning Academy offers a comprehensive Quran memorization program for children and adults who desire to memorize the Quran.
Why Hifz Program?
To build a relationship with the book of Allah
To preserve the Quran in the heart and develop love for it that will enable us to follow it as we progress in life.
Criteria for Hifz Program
The Child should able to read the Qur'an with proper tajweed and makharij
Time: Monday-Friday
Hifz class format
Child recite previous memorized portion (Sabaq)

This is the portion of Quran they have memorized in last seven days.

New Sabaq will be assign based on performance
Recap of past memorized Sabaq
FAQ
Do you have male and female teachers?
Yes. We have male teachers and female teachers available according to your needs.
We offer 3 levels in Quran Memorization program. Full time hifz, part time hifz and Pre Hifz program.
The fees structure for Full time Hifz is :- $300 per month
The fees structure for Part time Hifz is :- $150 per month and
The fees structure for Pre Hifz is :- $200 per month
Notes:

There will be a pre enrollment test. This is basically to determine the appropriate program.
We offer classes onsite and online
https://www.icmlearningacademy.com/wp-content/uploads/2020/11/QURAN-PROGRAM-QURAM-MEMORIZATION-HIFZ-PICTURE.jpeg
1024
768
ICM
https://www.icmlearningacademy.com/wp-content/uploads/2020/10/main.png
ICM
2020-11-20 21:53:27
2021-12-07 19:23:07
Hifz Program-Full Time