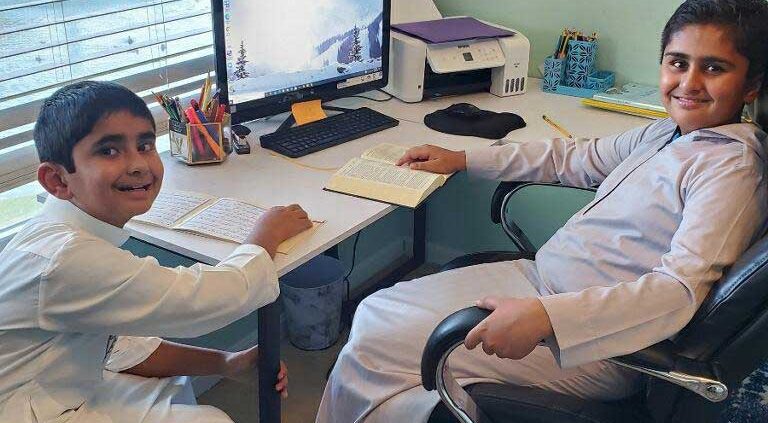 Your and Your Child's Quran Journey Begins Here!
ICM Learning Academy offers an inclusive Quran reading program for children and adults who desire to recite the Quran with proper tajweed. Our mission is to help students of all ages, ethnicities, and cultural backgrounds to learn how to read the Quran.
WHY Nazirah?
To build a relationship with the Book of Allah
To learn to read the Quran in the correct way.
Criteria for Quran Reading Program:
There are different levels of this Quran reading program.
These classes are offered for kids, youth, and adults irrespective of gender
Age 4 – 80
Advance Level: Advance Tajweed
This level will include all the intricate rules of the art of recitation. Whoever wishes to join the advanced tajweed class, should have mastery over the first two levels. After the completion of all 3 above levels, students are eligible for the Ijazah program. (It is a certification given to a student to indicate that one has been authorized by a higher authority to teach the Holy Quran)
Notes:

To determine the appropriate program/level, there will be a pre enrollment test.
We offer classes onsite and online.
https://www.icmlearningacademy.com/wp-content/uploads/2020/10/Hifz.jpg
1024
768
ICM
https://www.icmlearningacademy.com/wp-content/uploads/2020/10/main.png
ICM
2020-11-20 21:49:08
2021-12-07 19:14:41
Advanced Level