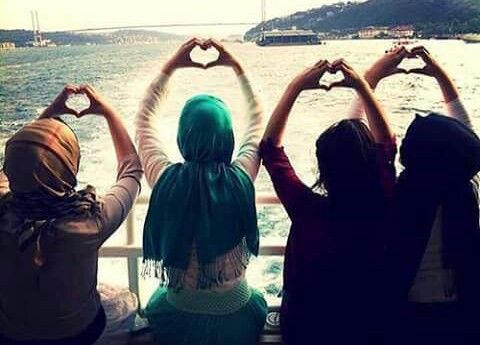 WELCOME TO UMMAHAT-UL-MOMINEEN YOUTH PROGRAM FOR GIRLS
Youth Program: Ummahat-ul-Momineen Course
Explore the Lives of Remarkable Women in Islam
Are you ready to embark on an inspiring journey through the lives of extraordinary women who shaped history? Join us for the "Ummahat-ul-Momineen Course," a captivating exploration of the life histories and biographies of the revered wives of the Prophet Muhammad (Pbuh), our role models and the mothers of the faithful.
Course Details:
Target Audience: Girls aged 12 and above
Format: Online classes conducted via Zoom
Instructor: Hina Moien, a knowledgeable and passionate educator
Course Highlights:
🌟 Discover History: Step back in time and delve into the remarkable lives of the Ummahat-ul-Momineen. Explore their wisdom, resilience, and unwavering faith.
🌟 Inspiring Role Models: Learn from the lives of these illustrious women who set the standards of piety, compassion, and leadership. Understand their enduring legacy.
🌟 Interactive Sessions: Engage in dynamic discussions, storytelling, and interactive activities that bring history to life and make learning fun.
🌟 Spiritual Growth: Enhance your understanding of Islamic history and spirituality, fostering a deeper connection with your faith.
Schedule:
Duration: Short course designed for your convenience.
Frequency: Engaging sessions to be scheduled for your ease.
Flexible Timing: We understand your commitments, and our course is designed to accommodate your schedule.
Enrollment Information:
This course is your opportunity to connect with the rich history of Islam and the incredible women who played pivotal roles in its development. It's a chance to learn, grow, and be inspired.
Join Us:
Let's embark on this enlightening journey together. Register now for the "Ummahat-ul-Momineen Course" and honor the legacy of these remarkable women who continue to inspire and guide us.
For inquiries and enrollment, please contact us at icmschool.admission@gmail.com
Unlock the treasures of history and spirituality. Enroll today!
https://www.icmlearningacademy.com/wp-content/uploads/2022/11/girls-youth-class.jpg
345
480
ICM
https://www.icmlearningacademy.com/wp-content/uploads/2020/10/main.png
ICM
2023-09-26 19:48:42
2023-09-26 19:48:42
Ummahat-ul-Momineen (For Girls)