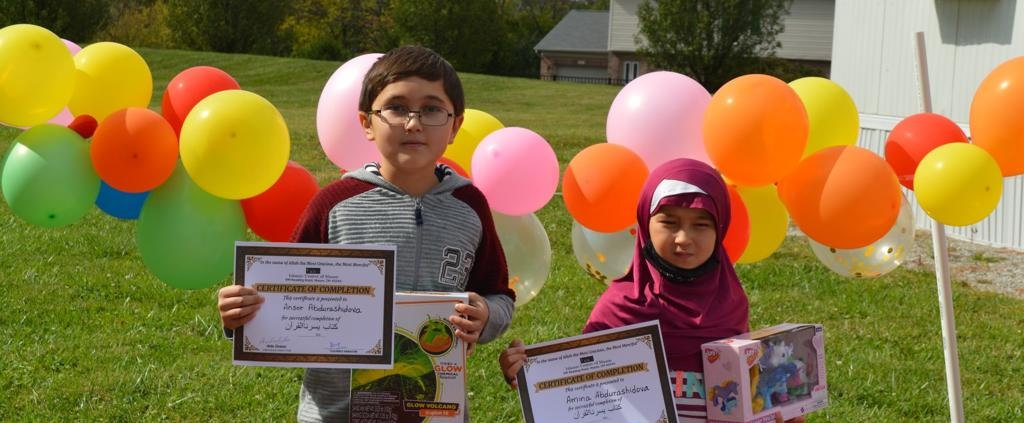 ICM Learning Academy Weekend Saturday School provides Islamic and Arabic language classes for kids in the tri-county area of Cincinnati.
ICM LA Saturday School, started in 2019, with 65 students and 8 teachers and now we have a waiting list of students as we are at full capacity Alhamdulilah.
Aims and Objectives
To help students build confident and become responsible Muslim representatives in the community
Provide the tools for lifelong learning in an Islamic environment
Make children aware of Islamic values and traditions through Quranic and prophetic teachings
The teachings shall be non-sectarian and non-controversial
Saturday School (2021 – 2022)
ICM welcomes you all for new academic year of 2021-22. Our Classes are onsite and online . We will be using Zoom for our virtual classes.
Time (every Saturday)
11:00 – 1:00pm (1st Grade – 8th Grade)
11:00 – 12:30pm (Pre-school & Kindergarten)
Class Available
Classes offered from Pre-school to 8th grade
Pre-schooler must be 4yrs old by September 30th, 2020
Kindergartener must be 5yrs old by September 30th, 2020
1st grader should be 6yrs old, 2nd grader should be 7yrs old, 3rd grader should be 8yrs old, 4th grader should be 9yrs old, 5th grade should be 10yrs old, 6th grader should be 11 yrs old, 7th grader should be 12 yrs old and 8th grader should be 13 yrs old by September 30th, 2020
14 yrs and 15 yrs child can enroll in 8th Grade.
Semester, Tests & Rewards
The whole curriculum year is divided into 2 semesters, in every semester there will be mid-term and final term testing. 20% of class participation is also consider which include behavior/performance in class and timely completion of assignments. Will be using google class for classwork, homework, and testing.
Curriculum
Islamic Studies: Five Pillars of Islam, Islamic months, Short Surah from Quran, Duas, Seerah of Prophet Muhammad, Prophets' stories, Hadiths, and Islamic etiquettes.
Arabic language: Arabic numbers, colors, vocabulary, shapes, and Arabic grammar. We will follow Noor arts book for pre-school and kindergarten. And for 1st to 5th grade we will follow Madinah Arabic syllabus.
Story Time: Famous historical figures from an Islamic period.
1st Grade Curriculum
2nd Grade Curriculum
3rd Grade Curriculum
4th Grade Curriculum
5th Grade Curriculum
Field Trips
ICM School sponsor two school trips in an academic year to promote Islamic education combined with fun with family & friends. In the current semester we are planning "Drive Thru School Picnic" in sha Allah.
FAQ
What are the fees for this class?
The Annual fee for the school is $250 which include books and school trips.
Siblings will be given discount of $25 and $15 registration fee per student.
Fee can be paid in 1 or 2 installments. 2 installments should be paid by 20th Jan 2021.
What is the duration of academic year?
The duration of Academic year is 10 months. Its from August to May.
https://www.icmlearningacademy.com/wp-content/uploads/2020/10/weekend-school.jpeg
680
1024
ICM
https://www.icmlearningacademy.com/wp-content/uploads/2020/10/main.png
ICM
2020-10-30 17:01:21
2022-12-25 18:42:13
Weekend Islamic School